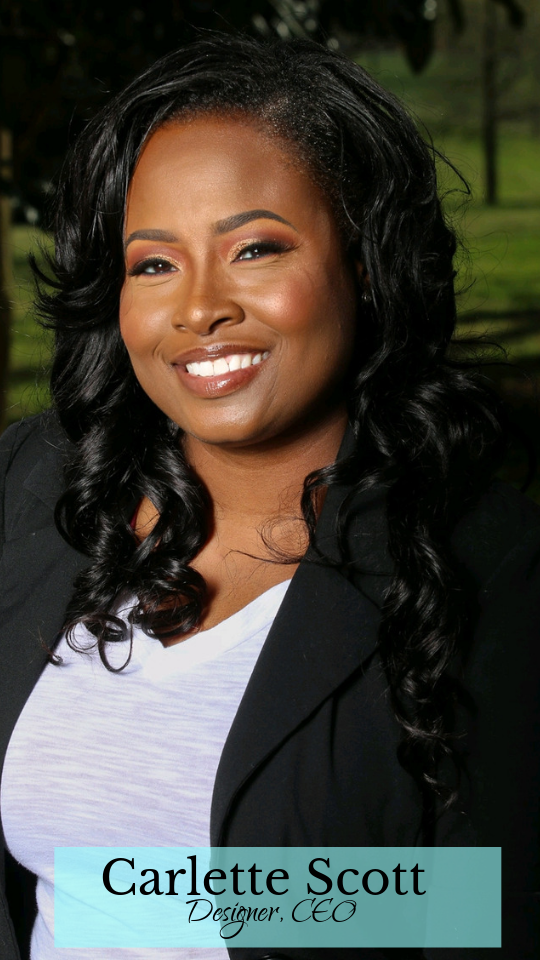 Carlette Scott, is the designer and founder of Milissa Blue Design Co.
Milissa Blue was founded in Richmond, VA in 2011 under the name Wristlets N' Things and transformed into Milissa Blue Design Co. in 2018.
Today Milissa Blue Design Co. has blossomed into one of the best artisan crafted, designer luxury crystallized accessory stores online. We have proudly graced the pages of publications such as: The Star Tribune, AM 740 KVOR Radio, FOX, The Daily Herald, International Business Times, Telemundo NM, NBC, The CW, and ABC to name a few.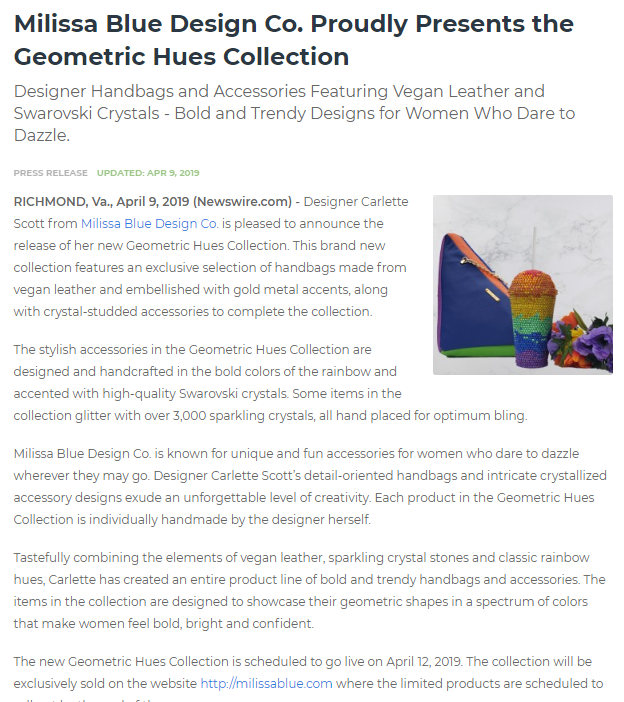 The Geometric Hues Collection- 2019 Press Release
(*Available for Media Purposes Only)
(*Available for Media Purposes Only)